Sandvik Coromant is a leading global supplier of metal machining tools, tooling solutions, services and know-how to the metalworking industry. It employs 8,000 people, has representatives in 150 countries, and introduces approximately 2,500 new products each year.
Sandvik Coromant, with a portfolio of 50,000 finished products and 2,500 new products released each year, invests twice as much in R&D as any other company in the industry - around 4% of total turnover.
A wide range of top-quality cutting tools is only half the battle. Equally important is the wealth of process and application knowledge we provide to help you get the most out of every purchase.
ROTOR Sp. z o. o. Sp. K. is an authorized partner with a high level of service, whose aim is to ensure significant savings in production costs. This comprehensive approach to the solution is tailored to the specific needs of industry groups and the manufactured component.
A range of Sandvik Coromant products available from the company ROTOR Sp. z o. o. Sp. K. includes the most popular items available from stock - most are delivered next day.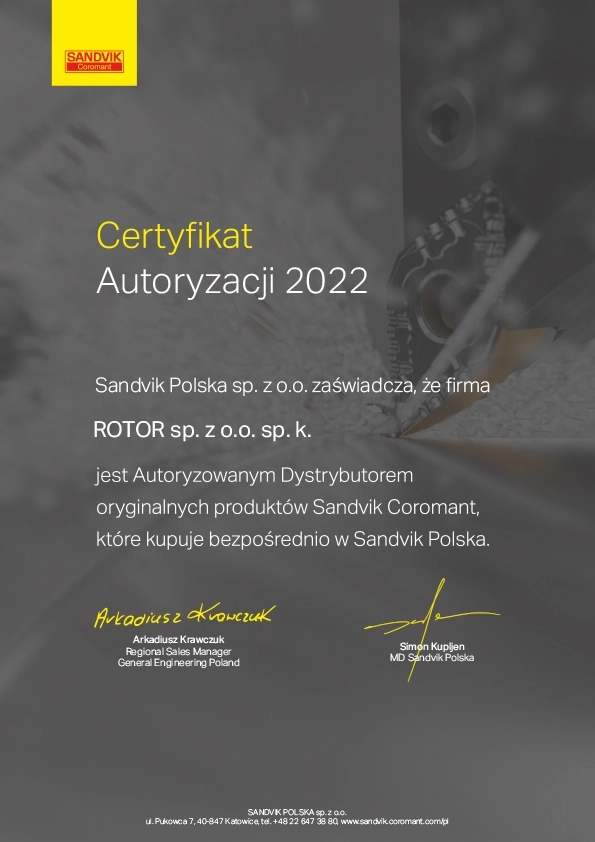 State-of-the-art design and advanced cutting materials - along with relevant application knowledge
The combination of the best tool design, material quality and know-how allows you to reduce cost per part in virtually every turning operation.
Tools for parting off and grooving
We guarantee tools that will provide chip control, surface finish and long cutting edge life.
A wide range of tools to suit different components, thread profiles and pitches, for both external and internal threads
From milling a flat surface to complex 3D shapes, there is a tool and insert combination that covers virtually all requirements.
Drilling often occurs late in the cycle when component value is greatest - we design drills you can rely on
Top-quality, high-precision circular tools for drilling, milling, HSS tapping, reaming and tapping.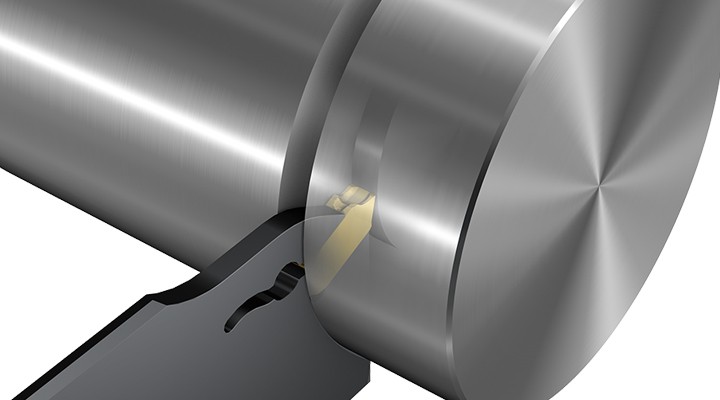 Reliable parting and grooving
Top and bottom coolant for chip control and long tool life. Easy coolant connection and insert replacement. User-friendly mounting with rail cylinder socket. Ideal for cutting deep external and internal grooves and long overhangs Use with bar feed and sliding head machines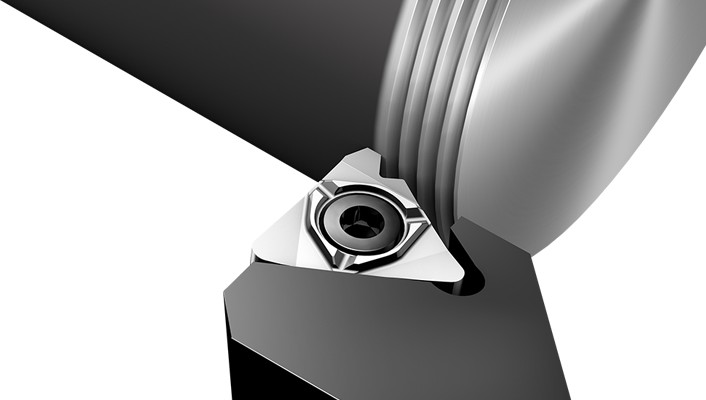 Guaranteed insert stability for accuracy, surface finish and component consistency. Precision above and below the coolant ensures safe production.
A wide standard range of threaded profiles with grades and geometries for all materials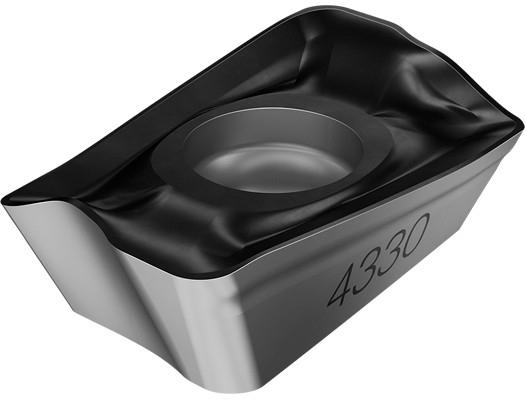 Multipurpose end mill with ramping capability.
A wide range of products
Light cutting geometries
Through the coolant
Excellent surface finish and minimal mismatch
Large cutting depth and steep ramping possible
A wide selection of clutches and grades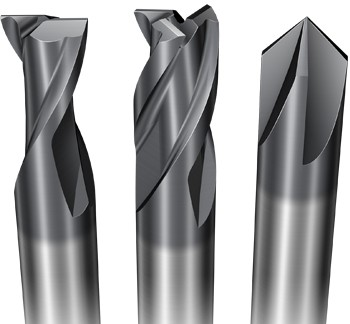 A complete range of high-performance, robust round tools for flexibility and cost-effectiveness.
A range of very versatile tools suitable for different materials or applications - especially small batches and varied production